Achtung!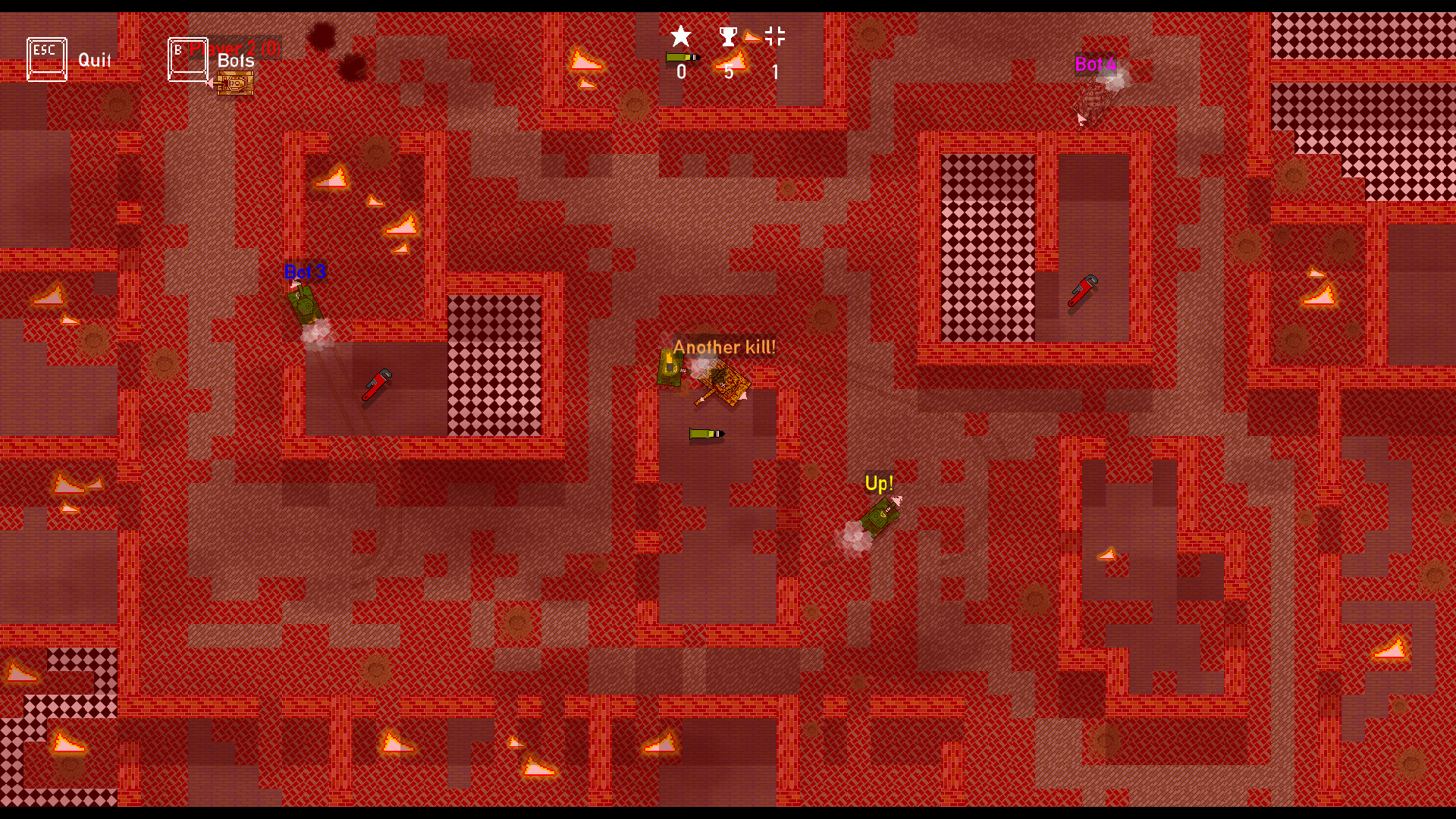 Hi all,

This update will mark the release of version 1.0. An enormous thanks to everyone who has purchased and played the game so far!
This update includes:
-The ini file now only supports changing player names and colours. This is something I'd like to improve on post launch, but I decided to temporarily disable for stability purposes.
- Fixed some crashes related to the editor and use of the ini file.
- Adjusted the spinning turret effect speed slightly.
-Buffed the Cromwell's speed slightly to make it more viable.
-Made the nighttime hedgerows more visible.
As always, any bug reports, ratings or comments are greatly appreciated. I'm reachable either here, via the project page, or on twitter at @shackle_ton.

Happy tank hunting!