Achtung!
Release: 0.7.0 Early Access
---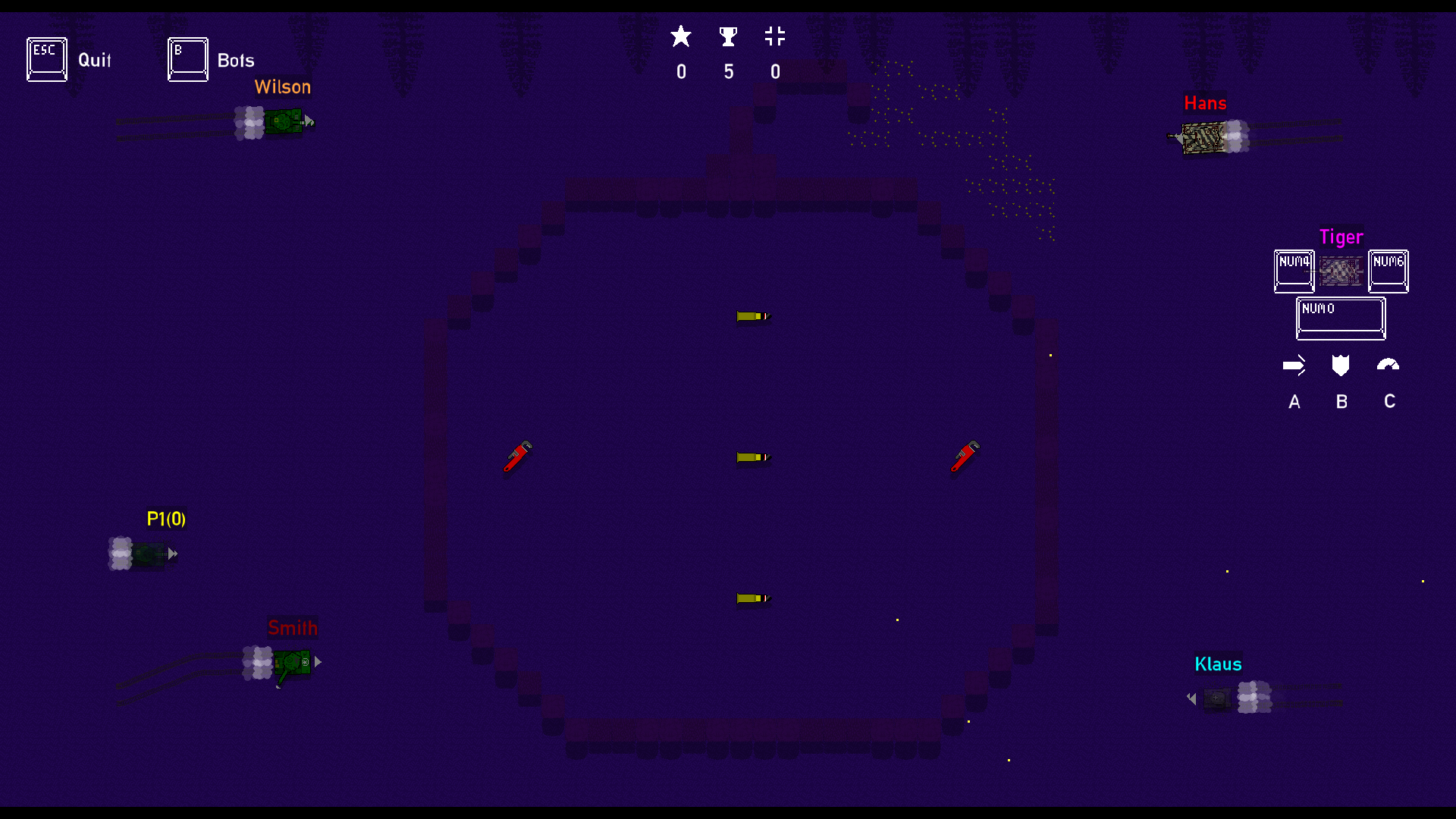 Hi all, Shack here!
Here's what's included in the 0.7.0 update.
New night map. A new night map and tileset, complete with fireflies :)

You can now select what kind of tanks to spawn as bots, allowing for more interesting gameplay with or against the computer.
Bots now score points and count as points. This makes solo gameplay more possible.

Bots are now cleverer about when they open fire. The AI will now be more hesitant to shoot if friendlies or obstacles are in the way.
Additional voice lines have been added for every tank. Tanks have new contextual voice lines which they will use at random.
Hedges now indicate how damaged they are, and get destroyed based on gun damage. This should mean cover lasts longer.
Other minor visual updates and changes.
Bug fixes!
As always please leave a rating or any feedback, and feel free to @shackle_ton on twitter with any suggestions.
Happy hunting!
Shackle