Achtung!
Release: Early Access 0.6
---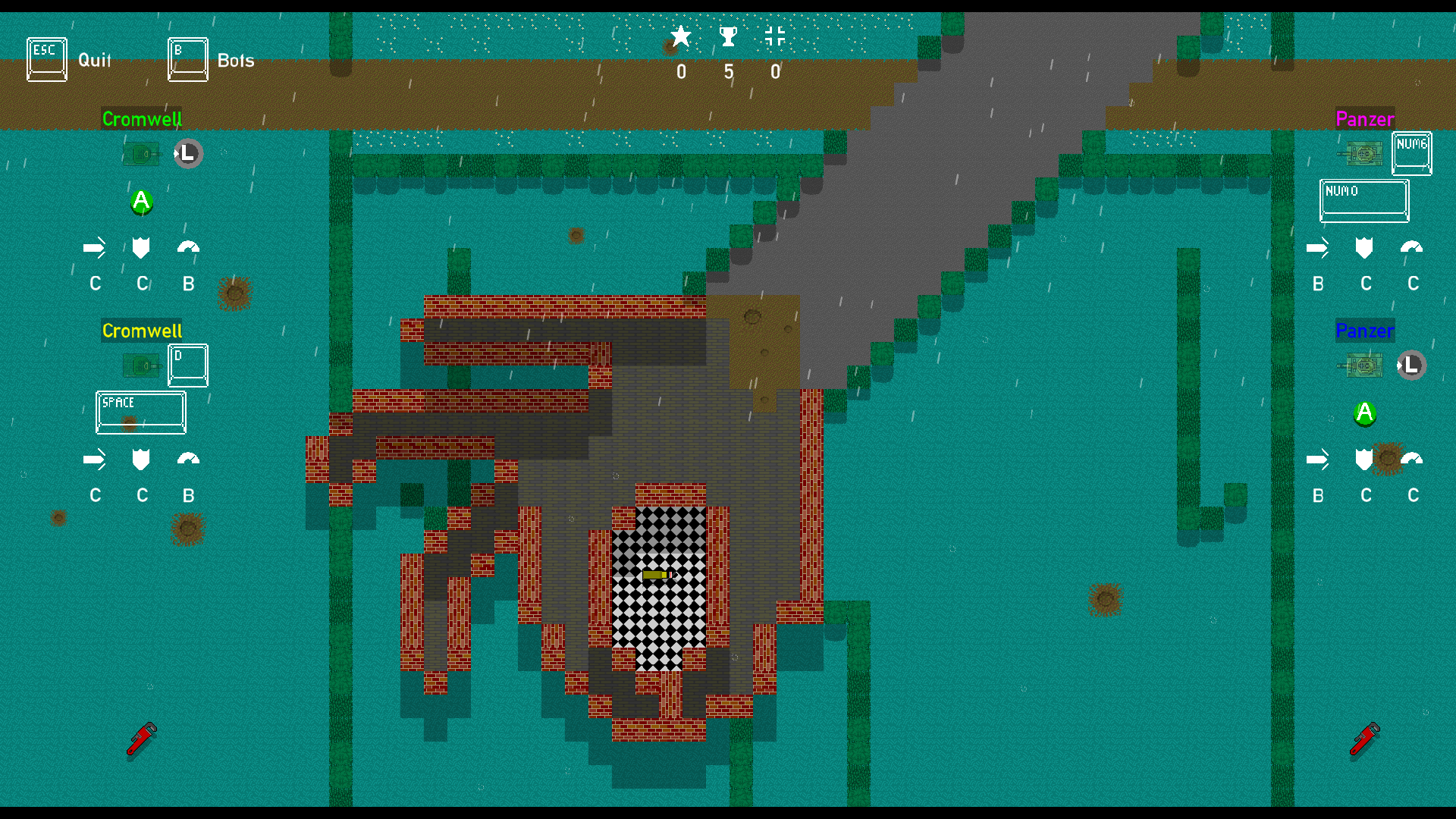 Hi all!
This will add the editor mode along with every existing tileset for testing. It will likely receive some refinements before launch, based on feedback. The way the editor functions is that you set a 30-second to 2-minute grace-period before the match starts, during which you can place your obstacles. There is a fifty object budget per player. Your team-mates and opponents cannot delete your obstacles. You can either compete or work with them to put together a map that will give you the best advantage, the most balanced gameplay, or the stupidest picture.
Please share any interesting creations!
This update also includes a host of other features and fixes:
-The rainy map has received a more permanent layout.
-The scoreboard will now state if no award has been given in a particular category.
-Each player has their individual score next to their name.
-The bot menu no longer functions on the scoreboard.
-Shells have received a small trail effect.
-Some maps have received small visual flourishes.
Please let me know about any bugs or suggestions ASAP. Happy Panzer-hunting!


- Shackle